How Developmental Education Policy Gets Done
By Elizabeth Ganga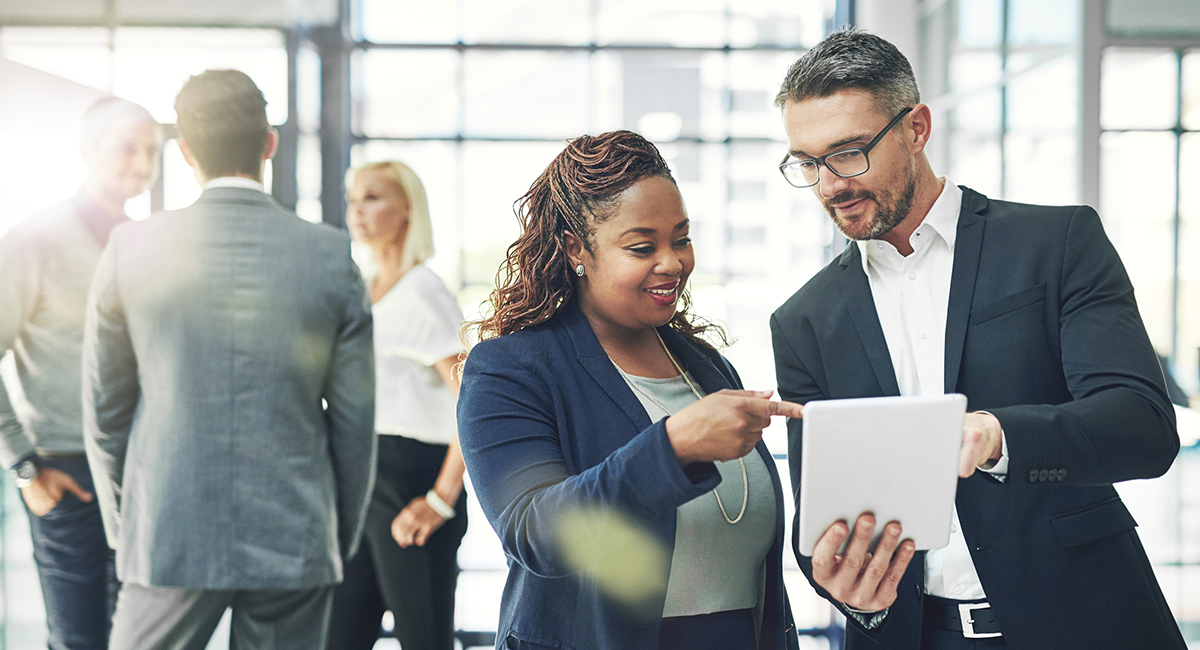 The theme of CAPR's annual meeting this summer was bridging research and policy, and we were lucky to have leaders of policy organizations that work with state legislatures and higher education systems there to tell us what that process looks like on the ground.
As a research organization, we do our best to put out important findings and make sure they become part of the conversation in higher education circles. But we don't always know how they are received and used by policymakers—and, more importantly, how we can help the policymaking process lead to better results for students and colleges.
A discussion between CAPR's Nikki Edgecombe, Dustin Weeden of the National Conference of State Legislatures (NCSL), and Christina Whitfield of the State Higher Education Executive Officers Association (SHEEO) turned up some valuable insights for people working to reform higher education and developmental education in particular.
The impetus for reform
Debates around college readiness in the Common Core standards, overall college preparation among high school graduates, and the desire for more college graduates are contributing to a growing interest in developmental education reform efforts, so accessible evidence is needed more than ever. Money concerns are also putting dev ed in the spotlight. Legislators wonder why students aren't completing degrees they're paying for, and they and college systems are searching for efficiencies in times of tight budgets. Policymakers also react to the sometimes shocking numbers of students in remedial courses. And system officials realize that if they don't initiate reforms, they may be forced into changes they don't particularly like, said Whitfield, associate vice president at SHEEO.
Who drives reform, and how can research help?
The locus of reform is different in different states. In some states it is college systems, governing boards, or individual campuses that are leading the charge. In others, like Florida, the legislature is heavily involved. But few state lawmakers have had time to read up on the fine points of education policy or research. A huge percentage of state legislators have only been in the job for a couple of years, said Weeden, NCSL's senior policy specialist.
"They are not higher education experts," he said.
For that reason, legislative staff members play an especially important role. And in states with only a couple of higher education staff members, legislators and staff turn to groups such as NCSL for expert advice, Weeden said. Groups such as NCSL and SHEEO that follow legislation and aggregate research can help bridge the gap between researchers and policymakers.
In states where the legislature has taken an interest in developmental education, the push often comes from a single legislator: The legislator has heard there's a problem with dev ed and sets off in search of solutions, Weeden said. Or a legislator hears about reforms in another state in the news or through groups like Complete College America, and starts with the solution in mind.
This is one situation where data and evidence come in. They can influence the process by helping people more clearly see the potential effects of proposed policies, and can be used to build support for proposals or to knock them down if they're a bad idea.
"I have a colleague who calls it 'legislative whack-a-mole,'" Whitfield said.
The importance of timing
In some states such as Texas, where the legislature is in session for about five months every other year, there's a small window of time for legislators to get something done. Term limits can also add to the urgency.
That time pressure can present a real problem for researchers, who might not feel comfortable advocating for something without rigorous research into outcomes. Weeden encouraged the researchers at the CAPR meeting to go ahead and make a recommendation if they feel that it will be better than the existing policy or better than an idea under consideration—or to argue against a bad idea.
"Evidence about what doesn't work is really powerful and can change a lot of minds," Weeden said.
Communicating the research and its implications
Researchers need to stay engaged as the evidence base grows, said CAPR Director Thomas Bailey. And they also need to be careful about how they frame a problem. The argument that developmental education was costing large amounts of money led Florida legislators to cut the budget once reforms reduced the number of developmental students. The part legislators didn't get was that those students were still using resources in other parts of the college, either by taking college-level courses or by using other support services to help them catch up.
Clearly communicating the results of the research is a perennial challenge—making sure both that the right people know the research exists and that it is communicated in a way that's accessible to policymakers without research backgrounds.
"Are you really using language that the legislators will understand?" Whitfield asked.
Closing thoughts
Despite the challenges, researchers and policymakers both need to do their part to make sure policy is grounded in evidence so students' lives are not disrupted with weak or wrongheaded reforms. Developmental education reform is happening, so even if the evidence is imperfect, it's critical that researchers find better ways to get it out to policymakers so they aren't operating in the dark.
Elizabeth Ganga is a communications specialist at the Community College Research Center (CCRC).