CAPR Link Roundup: Math as Obstacle and Opportunity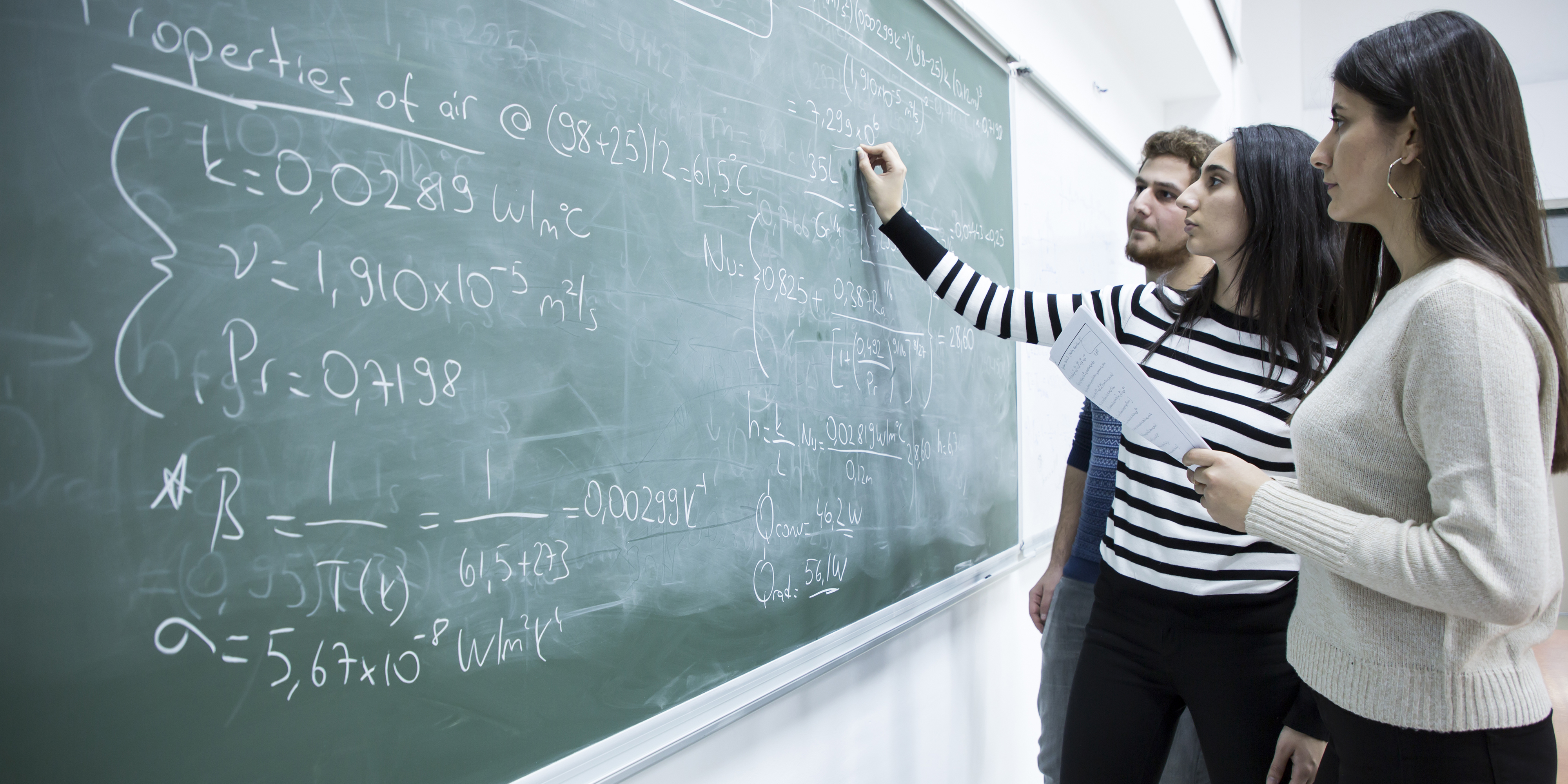 Developmental education reform efforts both new and old are under researchers' microscopes. In California, academics are exploring how recent state laws are affecting student outcomes. Meanwhile, others are examining the more established mathematics pathways movement and contextualizing its place in the broader developmental reform landscape. Here are some new studies that are worth a look.
Developmental Math Students and the Reforms Designed to Help Them
With summer bridge classes, multiple measures assessment, transition courses, and more, it can be a real challenge to keep up with all of the developmental education reforms taking hold across the country. In a paper for a National Academies of Science, Engineering, and Medicine (NAS) workshop on developmental math, CAPR and MDRC's Elizabeth Zachry Rutschow offers a comprehensive guide to innovations in developmental education in areas including assessment and placement, course structure, instruction, and student supports.
A paper from Michelle Hodara of Education Northwest, also commissioned for the NAS workshop, dissects the data on developmental math from a nationally representative sample of first-time college entrants. With thousands of students referred to developmental math courses each year and few finishing their remedial sequences, knowing more about these students could help practitioners and reformers target supports for them more effectively. Describing their demographic characteristics, attitudes, and educational experiences, Hodara's paper offers a blueprint for understanding these students as they experience the early years of developmental education reform.
A recording of the workshop is available on the NAS website.
Corequisite Math at CUNY
A May 2019 journal article provides an update of a 2016 random assignment study at the City University of New York comparing traditional algebra-based math remediation with corequisite statistics. It includes three years of follow-up data and a set of new quasi-experimental analyses. Students who took corequisite statistics spent less time fulfilling their math requirements and graduated at higher rates.
How Math Pathways Reforms Impact College Momentum
Dana Center Mathematics Pathways (DCMP), an accelerated developmental education model created by the Charles A. Dana Center at the University of Texas at Austin, allows students to take math courses that align with their broader interests and aspirations rather than defaulting to algebra. Results from a UT Austin study suggest there is a strong positive relationship between participating in math pathways and reaching early college milestones, including passing college-level math and accumulating college credits. The report adds to the evidence on math pathways being advanced by CAPR's study of DCMP.
Emerging Issues in Math Pathways
The Dana Center asked scholars from universities, community colleges, and state systems to think and write about emerging issues in math pathways. The result was a massive report that takes a hard look at elements of the model, tells the stories of particular states, and recommends improvements. Chapters examine topics as diverse as quantitative reasoning course content, the design of corequisite supports, leadership and reform scale-up, course placement, transfer to four-year colleges, equity, and advising.
In addition, the Dana Center recently released other briefs and reports that tackle questions related to math pathways:
A New Tool for Rapid Improvements to Corequisite Remediation
The RAND Corporation released a toolkit to guide college administrators and staff through rapid cycles of data-driven improvement to their corequisite remediation programs. The kit grew out of evaluations by RAND and the American Institutes for Research of a series of Texas laws reforming developmental education, including a requirement that colleges enroll 75 percent of their developmental education students in corequisite courses by fall 2020. The toolkit includes strategies for improving educational programs and lays out key activities at each stage.
How English Language Learners Are Performing at California's Community Colleges
A new Public Policy Institute of California report explores the effects of recent curricular reforms on the non-native English speakers who make up a sizable percentage of California's community college student body. Researchers found that more can be done to support these learners, most of whom never successfully complete a college-level English course.
Also from California…
The California Acceleration Project's CAPacity Gazette describes in its first and second issues how colleges across the Golden State are evolving in response to a new law that requires them to maximize the odds that students will enter and complete college-level coursework, along with what the changes have meant for students. The second issue includes a report on completion rates in corequisite remediation from the Multiple Measure Assessment Project.
Developmental Education in Rural Colleges
The National Center for Developmental Education put out a report calling for more research on developmental education in rural colleges. Authors Andrew Koricich and Hunter Boylan, both of Appalachian State University, discuss the lack of data on rural developmental education and the need to invest in research on the role developmental education plays in rural communities and the best ways to meet the needs of rural students.