Reestablishing the Purpose of Collaboration in Higher Education
By Mariot Valcin, Jr.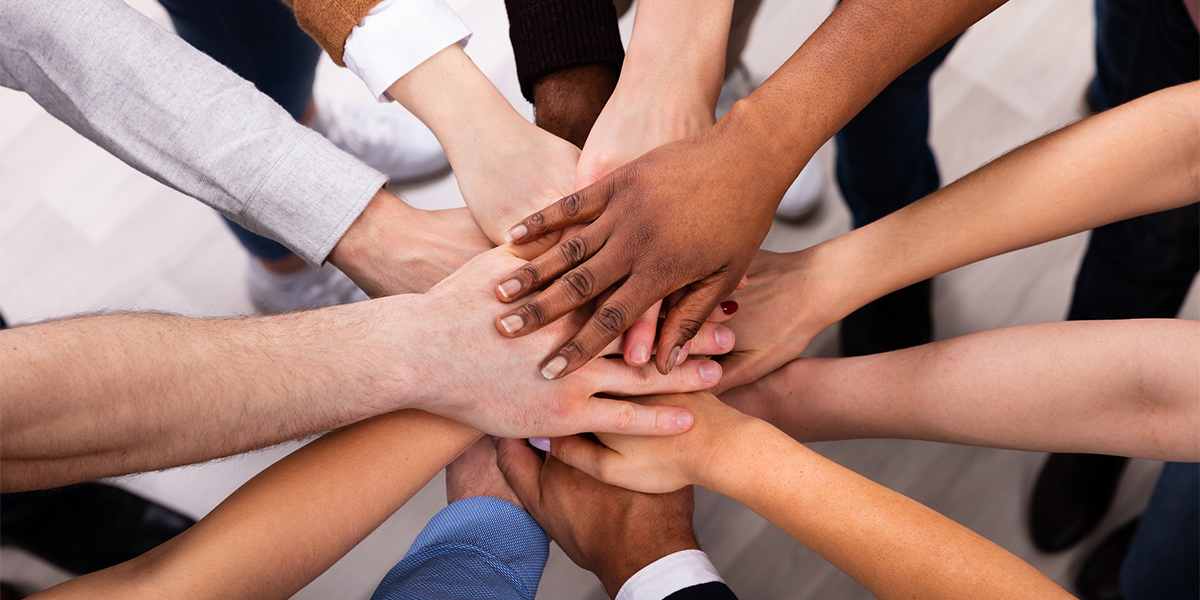 This is the third in a series of blogs from developmental educators who participated in the 2019 Kellogg Institute run by the National Center for Developmental Education at Appalachian State University.
My father, a prominent Baptist pastor, is tasked with the same goal each Sunday: encouraging and summoning his congregation to believe in the gospel. This goal is not his alone, for pastors all over the world make the same entreaty near the end of their sermons. It is remarkable how pastors from different walks of life and different denominations use their individual style, delivery, strength, and platform to support a similar ambition. Church leaders embody an ideology that educators, both faculty and staff, at universities and colleges should share when it comes to seeing our developmental education students experience success.
I believe it is our responsibility to exhaust all means of helping students understand the many resources that can help them succeed. This is most critical for students who enter higher education at a disadvantage. Educators, faculty, and staff should consider themselves cooperative teachers, as all are responsible for student success. We must capitalize on teamwork to ensure that our students become self-sufficient in navigating through the challenges of academia. Just as churches all over the world work together toward the same goal, educators should collaborate to guarantee students have everything they need to succeed in college.
In order to do this, educators must make clear why there is a need for developmental education in higher education. Students may enter colleges and universities at a disadvantage for a variety of reasons. Perhaps their educational experiences in K-12 were insufficient, their parents lack knowledge about the higher education system, or they have been on the receiving end of racial discrimination. There is a need for a holistic, intensive, and intentional approach to educate this population of students, for social and educational inequities continue to plague America's communities.
I have the pleasure of wearing "two hats" on my campus: I'm an adjunct instructor for a developmental course, and I tutor as part of the TRIO student support services program. I was initially employed in my college as a TRIO tutor/recruiter; one of my tasks involved arranging presentations about our TRIO tutoring program with instructors. This amazing partnership between instructors and student support services has supported and will continue to support students in mastering course content, improving study habits, and enhancing interpersonal skills through academic coaching, counseling, and tutoring. I really appreciate those instructors who permit our TRIO program to enter their class and offer our services to their students. However, not all instructors are informing their students about the many resources available to them in their college.
Now that I'm also employed as an adjunct instructor, I am in the position of providing information about the importance of utilizing student services to my students. I can tell from speaking with them that they are hungry for information and don't know how to obtain it. I make it my objective to share the TRIO program and other resources with them. I even reach out to program representatives and request them to come to my class and share their program's purpose with students.
Attending the Kellogg Institute in 2019 reminded me of the importance of collaboration on campus. As developmental educators, we must help underprepared students succeed, and the Kellogg Institute helped me build my toolbox to do that. TRIO is a vital component of this transformation, but it takes a village.
Mariot Valcin, Jr., is a 14th-year educator who currently teaches developmental reading and English and tutors with TRIO Student Support Services at Central Piedmont Community College (CPCC) in Charlotte, North Carolina. Additionally, Mariot is a writer, poet, filmmaker, and playwright, and he uses these artistic mediums to engage and retain students.