"I Learned How to Ask Questions When I'm in Doubt": How Math Pathways Transformed One Student's Relationship with Math
By Elizabeth Ganga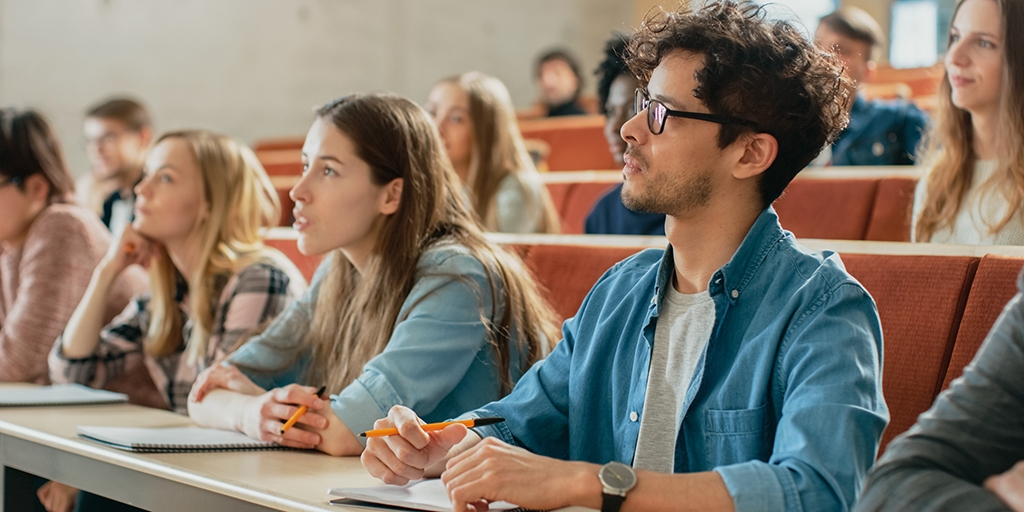 Gabriela Patino always wanted to go back to school.
She had dropped out of high school in the 10th grade before she moved with her family from Ciudad Juárez, Mexico, to El Paso, Texas. Years later, though she was raising two children and working a good job as an officer with U.S. Customs and Border Protection, she finally decided to take the leap and return to school.
So in her early 40s, with the support of her husband, she quit her job, enrolled at El Paso Community College, and began preparing for the exam she would need to take to apply to a competitive nursing program at El Paso or a nearby school. That included getting ready for the math portion of the test.
"After so many years not going to school, I was very scared because I always thought I was not good at math," said Patino, who is now 44.
The placement test tagged her as needing developmental math, and at first, she avoided the class. But her counselor told her she could sign up for a new kind of course that substituted one semester of math for two semesters of developmental algebra, and she enrolled last summer.
That course turned out to be Foundations of Mathematics, an innovative course developed by the Charles A. Dana Center at the University of Texas at Austin. Foundations of Mathematics seeks to transform how students—even math-phobic students—experience math by focusing on real-world problems and getting students more involved in their learning.
The Foundations course instructor, Sandra Cuevas, helped Patino examine her work and understand it in depth, which she said she never used to do. And Patino said she was pushed to participate in classroom discussions.
"I learned how to ask questions when I'm in doubt, because I used to not ask questions," she said.
For the latest on CAPR's study of Dana Center Mathematics Pathways, see Making It Through: Interim Findings on Students' Progress to College Math with the Dana Center Mathematics Pathways.

For an introduction to math pathways and its various models, see Math Pathways: Expanding Options for Success in College Math.
The Foundations course develops students' understanding of math by diving deeply into particular problems, such as understanding miles-per-gallon charges for a rental car, said Cuevas, who has been teaching college math for six years. The lessons start simple, but eventually, students are guided to look at all aspects of a problem, work in groups to figure out the answers, and write responses in complete sentences. The classwork makes them more confident, independent learners and better writers.
"They explore the same thing so deeply, [and] I think they get a very good understanding," Cuevas said.
The Foundations class became an education in critical thinking, Patino said. When confronted with a word problem, she used to freak out, she said. But her Foundations coursework had a lot of word problems related to situations encountered in everyday life, such as how much a new cell phone will cost when accounting for the flat fee plus the charges for additional lines.
"I learned how to look into it, how to read into it," Patino said.
Eventually, she realized she is actually good at math. Now, when she turns back to the study guide for her nursing test, she sees the problems are just basic math, she said. This semester, she is taking college-level statistics.
"Right now I feel comfortable," she said.
Patino hopes to get into an accelerated program to earn a bachelor's degree in nursing and wants to work as a nurse in a large, diverse hospital. But that comes later.
As for her summer math class: "I got an A, thank God."
Elizabeth Ganga is a communications manager at the Community College Research Center.