A New CAPR and CUNY Partnership to Explore Corequisite Implementation
By Hollie Daniels and Maggie P. Fay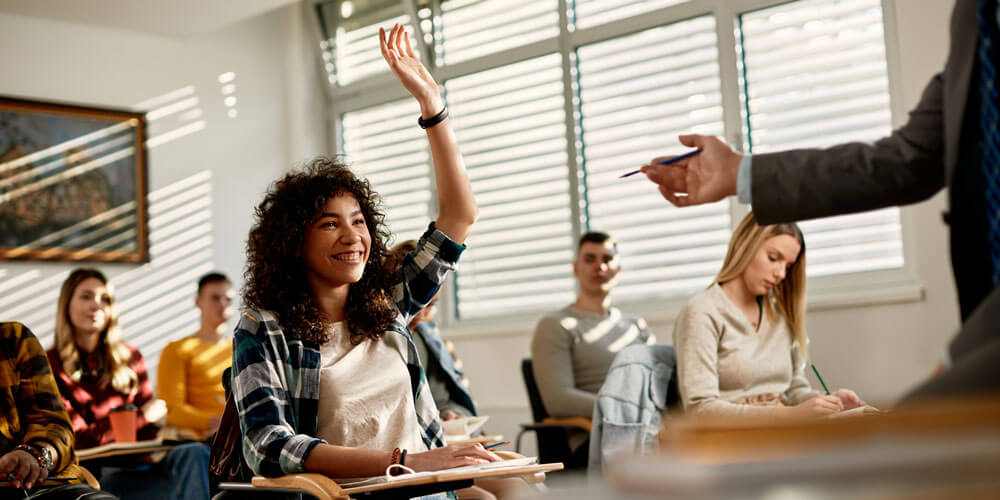 In fall 2022, the City University of New York (CUNY) system transitioned to fully scaled corequisite courses in math and English. All students who don't meet proficiency cutoffs can now take first-year math and English with extra academic support integrated in a variety of ways. CUNY's corequisite policy was years in the making, drawing on input from faculty, staff, and administrators and on findings from a number of studies.
CUNY is part of a growing national movement away from traditional models of prerequisite remediation, where students take developmental courses before they can take college-level courses, and toward corequisite models that research has found to be more effective.
Corequisite Implementation Considerations
Corequisite reforms promise to accelerate the transition into college for millions of community college students. By providing access to required introductory-level courses early on and supporting students to complete them, corequisite reforms can contribute to higher rates of introductory math and English course completion, helping students to develop early academic momentum. The adoption of corequisite models has grown substantially over the past several years. According to a 2021 study, twenty-four states or systems allow or require the use of corequisite courses—a number that is likely higher today. But important questions remain. Research is needed to understand the experience of students and faculty under different corequisite models, student achievement under the different models, and how particular corequisite models affect disparities in course and college outcomes by race/ethnicity and income—all to generate knowledge to guide policymakers and practitioners on effective implementation.
CAPR's Partnership with CUNY
At the start of 2023, CAPR began a partnership with CUNY on a research study funded by Ascendium Education Group that is exploring some of these topics. The research partnership will document the first year of full-scale implementation of corequisite courses in the CUNY system and grow the field's understanding of factors critical to the scaling and implementation of corequisite courses, including how students and faculty are experiencing the change. It will examine how different colleges structured their corequisite offerings and the implications of those choices on early implementation. An important part of the project will be to provide timely feedback to CUNY-system and college leaders responsible for refining policy and deploying resources to support effective implementation.
As the largest and most diverse urban university system in the country, CUNY provides an ideal setting for this research, given its size and the variety of corequisite models implemented across the colleges. Its undergraduate population includes 35% foreign-born students, 80% students of color, 61% Pell recipients, and 60% first-generation-in-college students—with variation in these student characteristics by college. Thus, the study will shed light on how institutions have adapted corequisite courses to serve a broad array of students. Another notable aspect of the study is that it includes both community colleges and comprehensive colleges, which grant associate and bachelor's degrees. This variation in sites will allow CAPR to examine how different types of higher education institutions within a system navigate the transition to fully scaled corequisite courses, filling an important gap in the research. The study includes seven CUNY colleges.
To explore early implementation, CUNY and CAPR co-developed research questions focused on understanding how system and institutional policies and practices shaped implementation. This includes choices colleges made about corequisite course structure, staffing, scheduling, and credit hours and the associated resource requirements. The study will look at how different features of corequisite models and different instructional delivery modalities (e.g., online) may affect faculty and student time management, curricula, pedagogical approaches, student engagement, and academic behaviors. It will also provide a better understanding of barriers experienced by students who struggle to complete or do not pass corequisite courses. The research team will use a range of qualitative and cost analysis methods to answer the research questions and ensure that the perspectives of students, faculty, staff, and administrators are captured.
Advancing the Field
CAPR has a long track record of conducting research in partnership with systems and colleges on the most salient issues in developmental education reform. This study continues that tradition, building on the evidence on corequisite models and exploring emerging questions of implementation. The research team will share findings and recommendations with leaders of the CUNY system and of two- and four-year colleges, as well as practitioners and others across the country who are seeking to implement corequisite models and practices that support equitable student success.
In addition to working on this corequisite remediation project with CUNY, Hollie Daniels supports the long-term follow-up of a random assignment study of a multiple measures placement system among seven colleges in the State University of New York (SUNY) system.