Interim Findings from the Dana Center Mathematics Pathways Long-Term Follow-Up Study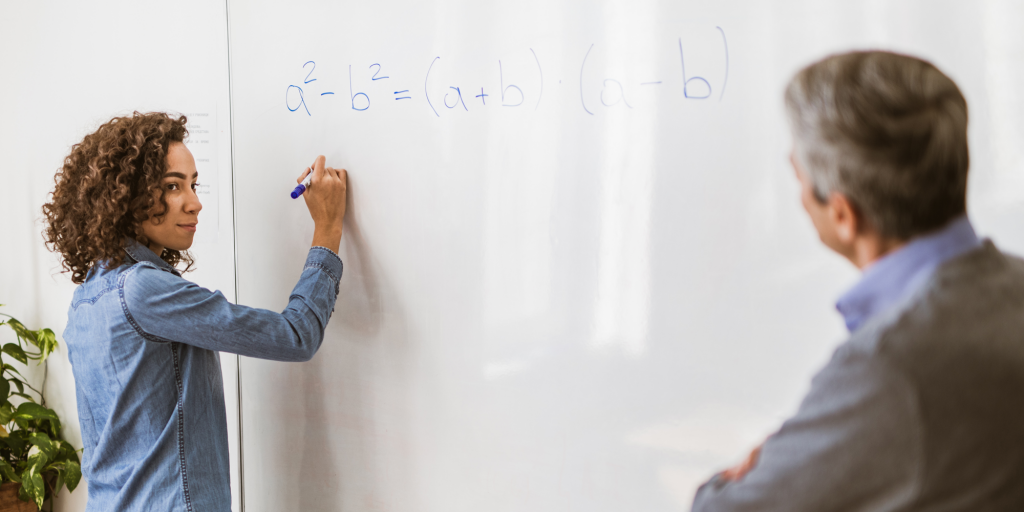 The Charles A. Dana Center at the University of Texas at Austin launched the Dana Center Mathematics Pathways (DCMP) in 2011. The initial version of DCMP diversified developmental and college-level math course content, separating it into distinct pathways that better aligned with students' career interests. It also streamlined the developmental math sequence, so students who tested two or more levels below college ready in math were only required to take a one-semester developmental course, and it implemented an evidence-based curricula and pedagogy to engage students in active problem solving pertinent to real-life situations. DCMP was designed to help students complete developmental math, pass their first-year college-level math course, and accumulate more math credits, with the ultimate goal of helping more students earn degrees.
CAPR researchers have been studying this early model of DCMP at four Texas community colleges since 2014, following students in a randomized controlled trial to assess their outcomes. After three semesters, this early version of DCMP was found to have a positive impact on measures of students' math completion (completion of the developmental math sequence, the likelihood of taking and passing college-level math, and the number of math credits earned). As part of a long-term follow-up study, researchers are following the students through five years after random assignment.
This brief presents interim findings for the first three years after random assignment and provides an exploratory analysis of the effectiveness of the program for various subgroups. The findings show that the impacts found on math completion in the original study were sustained during the first three years but that these impacts did not lead to broader academic progress or success for students.
After three years, program group students were 6 percentage points more likely than control group students to have successfully completed their first college-level math course.
DCMP had no impact on students' certificate or degree completion or transfer to a four-year college, with 22% of both groups graduating or transferring after three years.
The early version of DCMP appears to have been more effective for students assessed as needing multiple developmental courses than for students who were closer to college ready.