Lessons from the Dana Center's Corequisite Research Design Collaborative Study
By Oscar Cerna, Vivianna Plancarte, Julia Raufman, Jorge Mahecha-Rodriguez,
with Ellen Wasserman | September 2023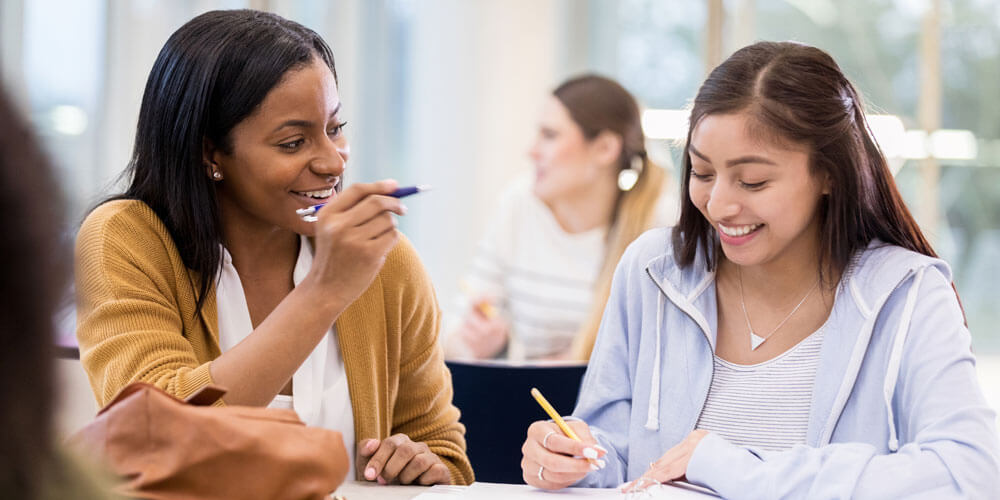 Corequisite remediation involves placing students who have been designated as underprepared directly into college-level courses with concurrent supports—such as in-class tutoring, online learning labs, or a supplemental class—rather than making them take non-credit-bearing developmental courses first. Despite the growing number of studies on corequisite remediation, there are still questions about which practices can address the needs of and advance equity for diverse groups of students, particularly students who struggle with basic math or English skills.
CAPR researchers partnered with the Charles A. Dana Center to study and offer formative feedback about the implementation of corequisite course models at four colleges participating in the Corequisite Research Design Collaborative, the Dana Center's initiative for implementing equity-minded, holistic corequisite course models.
This research brief and supplement highlight their findings on the design and implementation of corequisite courses at the four colleges, as well as findings from a survey administered to students who were enrolled in these courses in fall 2021 and spring 2022. The researchers found that the implementation of corequisite support courses helped students understand course content and increased their engagement with their coursework. In general, students appeared more comfortable engaging in support courses than in the paired college-level courses. This suggests that support courses can play an important role in improving student engagement by providing an additional space for students to interact with the course content, their peers, and faculty.
The authors also found that some corequisite courses were able to successfully integrate holistic support services and culturally relevant instruction, meaning the instructors were able to address personal challenges as well as connect the course material to students' lives.
Based on their study, the researchers shared three lessons for colleges as they design and implement equity-driven corequisite courses on their campuses:
Work with math and English departments to determine whether there is a need or demand to incorporate holistic supports into corequisite courses.
Determine the appropriate corequisite support structure that suits students' and instructors' needs and availability.
Monitor outreach and recruitment for corequisite supports to increase program enrollment into these courses.
All students who took an developmental math course immediately after the college-level course, called an embedded corequisite, reported feeling comfortable asking questions in class.
Nearly all students who took a corequisite math or English course felt comfortable asking questions in the paired college-level course.
More students felt that the instructor provided useful feedback on their performance in their support math course than in their college-level math course.