How and Why Higher Education Institutions Use Technology in Developmental Education Programming
By Rebecca Natow, Vikash Reddy, and Markeisha Grant | September 2017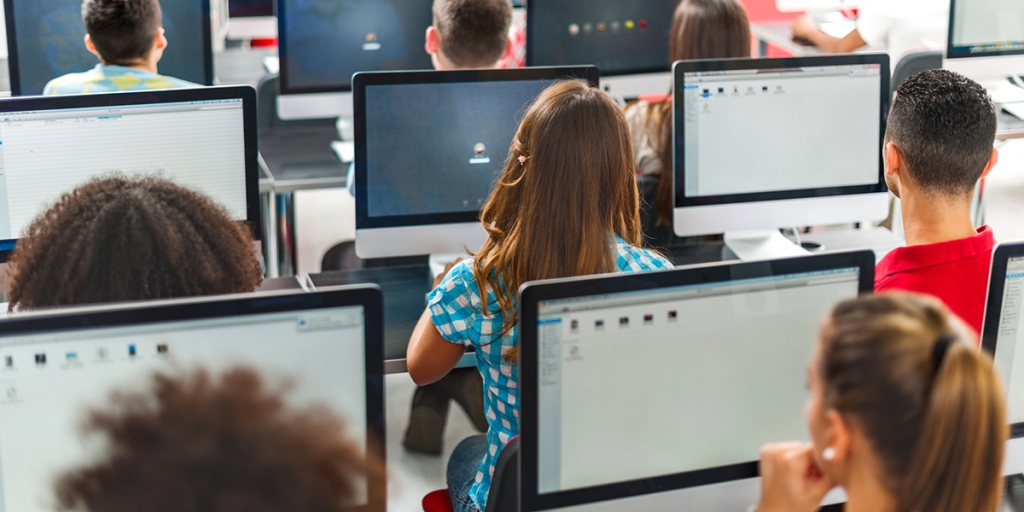 Postsecondary institutions are increasingly integrating technology into developmental education, and it is important to consider the effects of this shift on institutions, leaders, and students. This paper explores these issues by drawing from interviews with key personnel from 31 community colleges, 11 broad-access four-year public colleges, and 41 state-level organizations overseeing such colleges.
The authors found that institutions are encountering several challenges as they integrate instructional, course management, and student support technologies into developmental education. Chief among them are difficulties teachers, students, and others experience as they use the technology.
The authors also probed why institutions decided to adopt different technologies in developmental education. Interviewees at several institutions said they considered the chance to improve students' educational outcomes with the new products, but cost and resource calculations were more often cited as factors in decision-making.
A version of this paper appears in the Community College Journal of Research and Practice under the title "Technology Use in Developmental Education: Experiences, Challenges, and Rationales".
Some states are mandating or supporting the use of technology as part of developmental education reforms.
The technology applied to developmental education programs generally falls into one of three categories: instructional, course management, and student support.
End-user difficulties and insufficient resources are the most common challenges faced by practitioners implementing technology in developmental education programs.
Types of Developmental Education Technology
Hover over the cards to reveal examples of how each category of technology can be used in developmental education courses
– Open educational resources and other electronic course materials
– Online video lectures
COURSE MANAGEMENT TECHNOLOGY
– Electronic storage of and access to course materials
– Primary online course-delivery system
STUDENT SUPPORT TECHNOLOGY
– Online access to remote tutors
– Electronic early-warning systems that identify students in danger of failing
Student success rates in developmental education are relatively low, and the goal of integrating technology in developmental instruction should be to help place more students on the path to academic success.