Five Principles for Reforming Developmental Education: A Review of the Evidence
By Susan Bickerstaff, Katie Beal, Julia Raufman, Erika B. Lewy, and Austin Slaughter | October 2022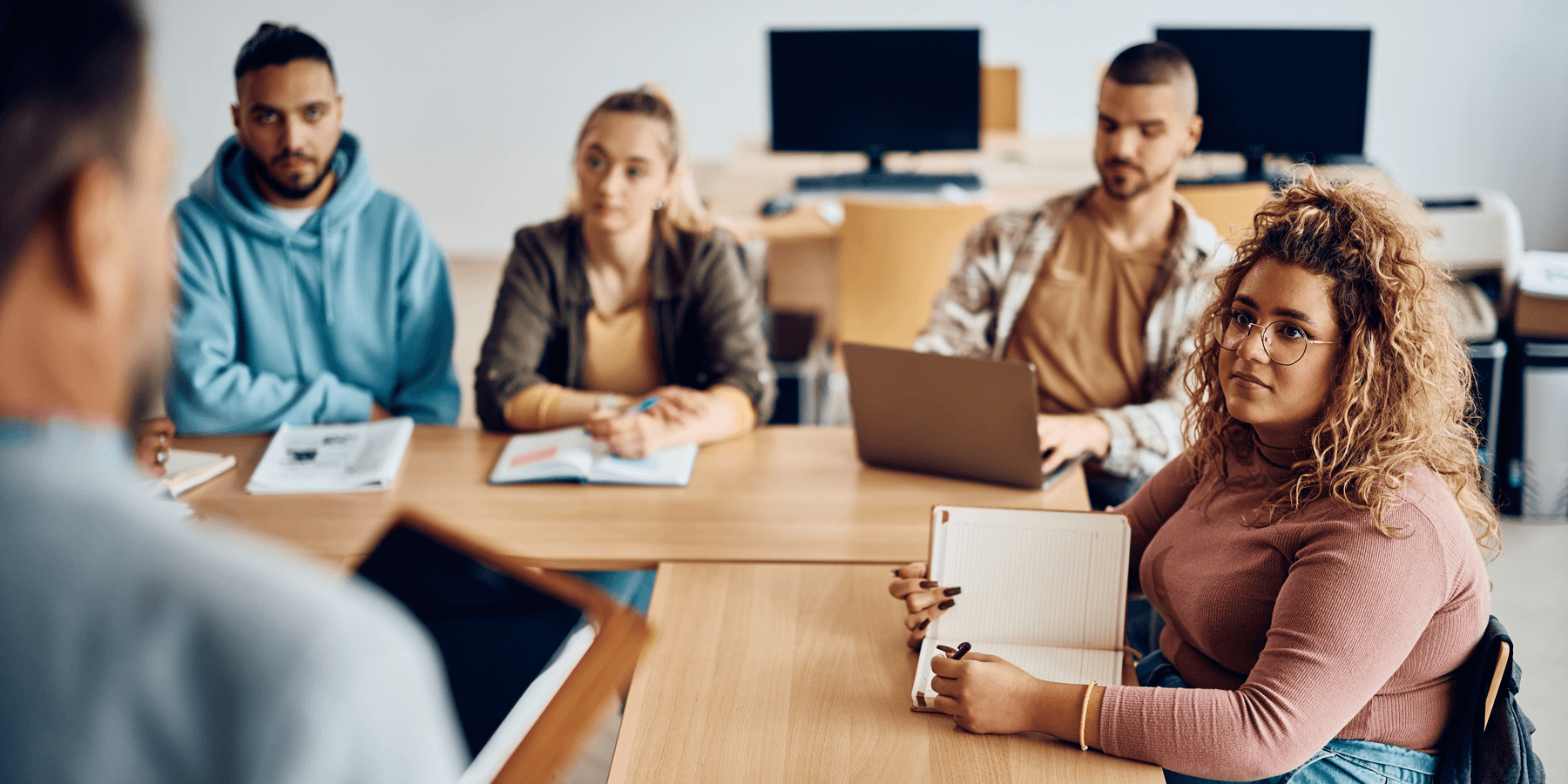 In response to evidence that multi-semester prerequisite developmental education hinders academic progress for large numbers of students, policymakers, educators, and administrators in community colleges and other broad-access postsecondary institutions have focused over the past decade on reforming developmental education practices, including how students are assessed as needing additional academic support. Researchers have studied interventions that colleges have undertaken to determine which reforms improve outcomes of students traditionally referred to developmental education.
In this report, the authors review both impact and implementation studies published between 2010 and 2022 with the goal of summarizing what is known about how innovations to developmental education can improve student outcomes. Relying primarily on 17 studies that meet rigorous research standards, they outline five principles that are key for colleges that want to engage in developmental education reform and describe implementation lessons in the discussion of each principle. The authors also consider how well developmental education reforms are working for students traditionally underserved in higher education, including students who are Black, Latinx, and from low-income backgrounds, and students with greater academic needs.
Five Principles for Reforming Developmental Education
1. Grant students access to college-level math and English courses.

2. Provide targeted and tiered supports to address students' academic and nonacademic needs.

3. Employ contextualized curriculum and student-centered pedagogy.

4. Use equity-minded approaches for design and implementation.

5. Implement developmental education reforms alongside comprehensive, sustained supports to improve long-term outcomes.
The authors also identify areas in which stronger evidence is needed for guiding reform efforts. They argue that future research should aim to uncover specific policies and practices in institutions and classrooms that serve as barriers to racially minoritized students, and they note that more knowledge is required on how to support students with greater academic and nonacademic needs. They also discuss the costs of various reforms and note that more cost-effectiveness research is needed on interventions and strategies such as corequisite support courses and granting students direct access to college-level courses without support.
To supplement the findings and recommendations, CAPR invited four individuals knowledgeable about developmental education to respond to the report based on their own experiences and perspectives. These take the form of short essays found in the companion document Four Responses to the Report.
In October 2022, text on pp. 18, 27 (note 21), and 36 (Table A1) of this report was revised to correct and explain cost-effectiveness calculations for multiple measures assessment interventions at SUNY and in the Midwest.
Colleges and state systems have often used two mechanisms to increase successful student access to college-level courses: changes to placement policies and implementation of a corequisite support model.
Institutions may need to engage faculty and staff early in the planning process, build trust, and shift mindsets to support successful and sustainable reform.
To support student success in college-level courses, colleges may offer pre-college programs, corequisite support courses, embedded tutoring, and high-touch advising.
Five Questions for Future Study