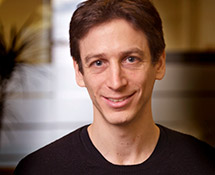 Michael Weiss
MDRC
Michael Weiss is a senior fellow at MDRC. He has over a decade of experience evaluating programs designed to improve community college students' success rates. He also conducts methodological projects to improve the quality of randomized controlled trials.
Weiss has been the principal investigator on seven grants funded by the U.S. Department of Education's Institute of Education Sciences, five focused on randomized controlled trials of programs in postsecondary education and two focused on methods. He is currently the principal investigator of the Higher Education Randomized Controlled Trial Project and of randomized controlled trials of the City University of New York's (CUNY's) Accelerated Study in Associate Programs (now in its long-term follow-up phase), Encouraging Additional Summer Enrollment, and CUNY Start.
Weiss's postsecondary and methodological work appear in peer-reviewed journals, and he regularly presents at national conferences. He has been invited to give presentations at numerous conferences and organizations, including the Institute of Education Sciences and the U.S. Department of Labor. Weiss is the editor-in-chief of the Journal of Research on Educational Effectiveness. He holds a BS and a master's degree in applied statistics from Cornell University and a doctorate in education policy from the University of Pennsylvania.