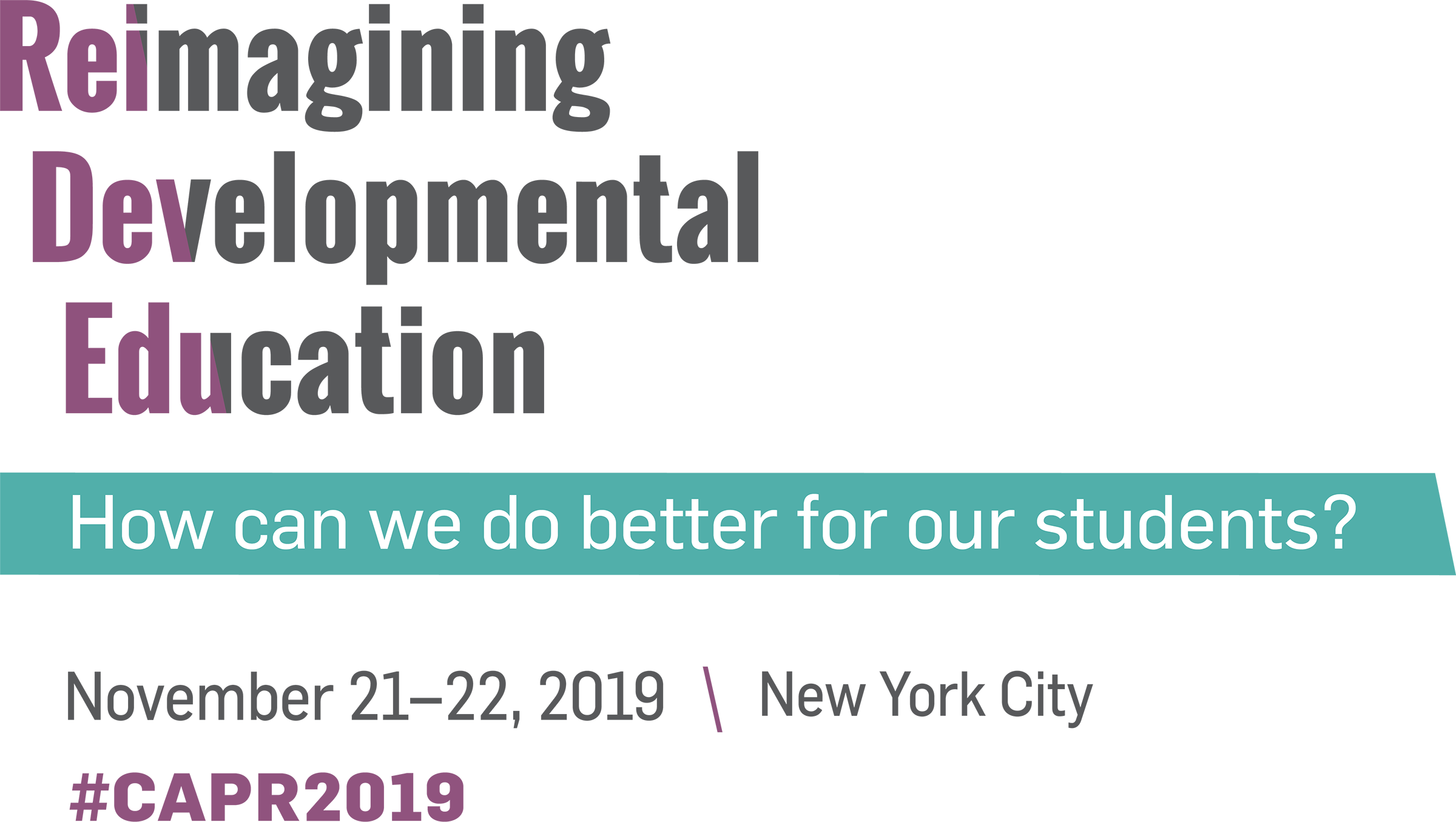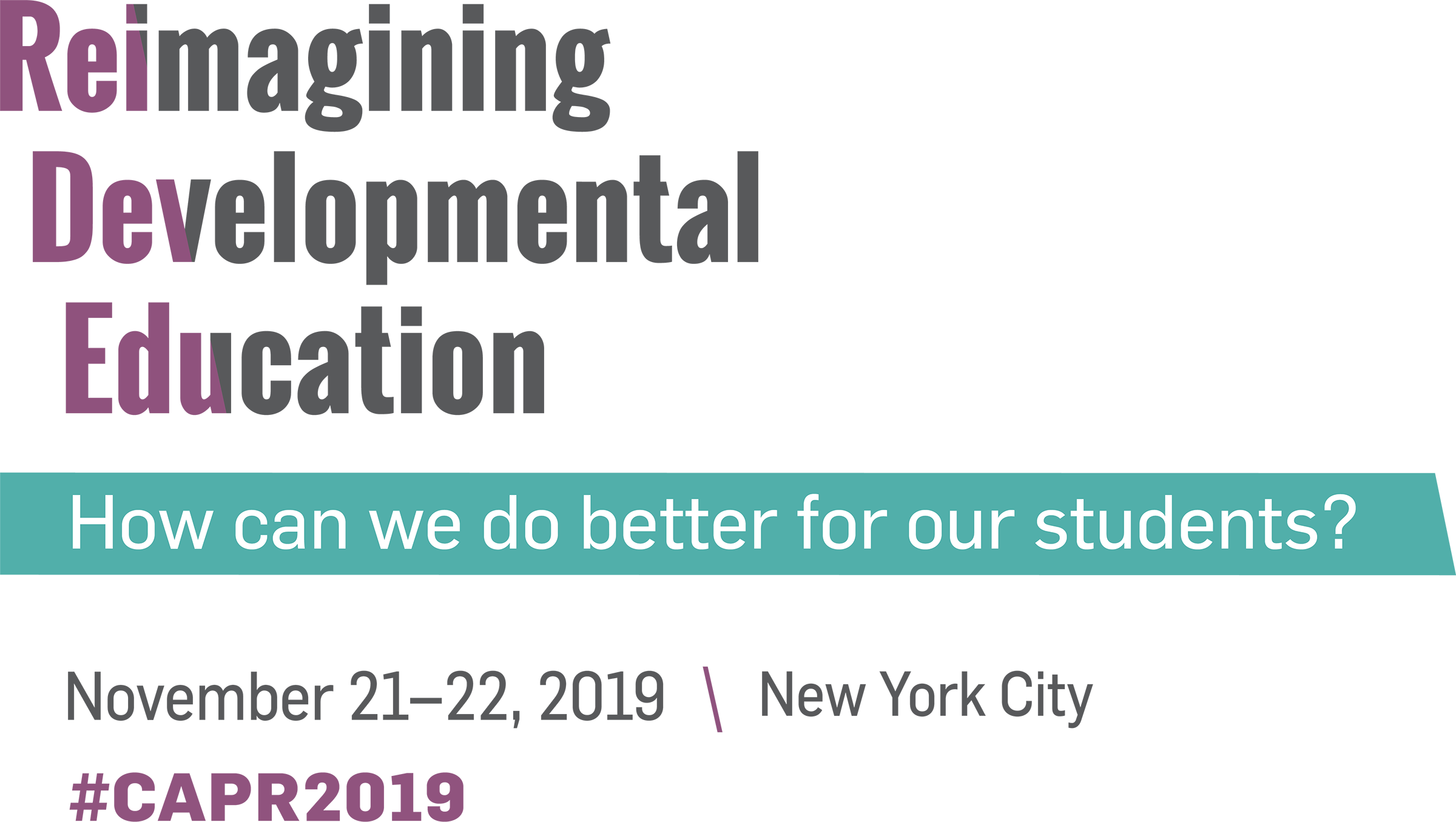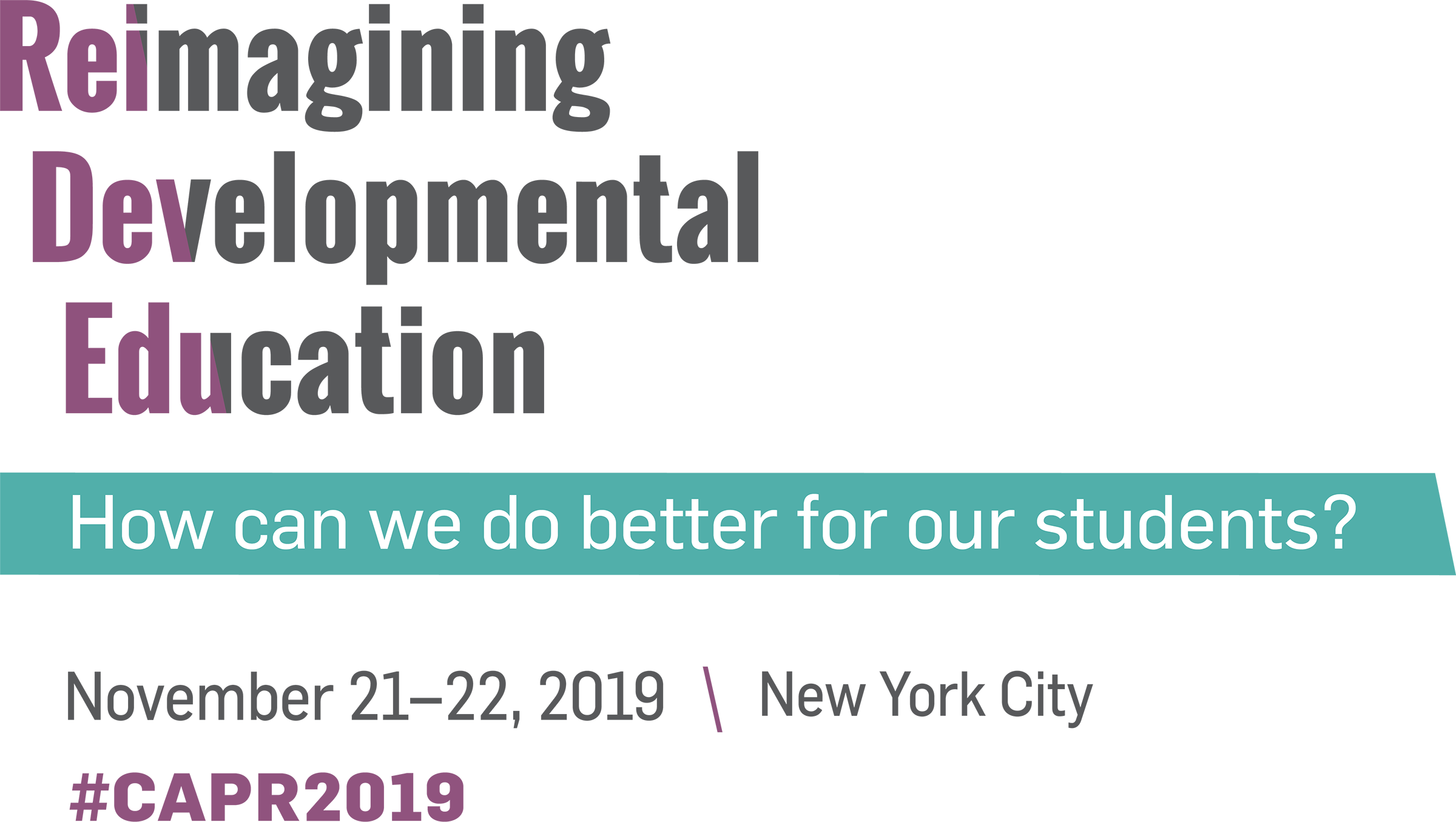 CAPR's 2019 conference will offer an opportunity for policymakers, educators, researchers, students, and other stakeholders to come together and exchange ideas about promising reforms to developmental education. Attendees will discuss the latest research in the field and come away with a clearer sense of how states and institutions can better support students on the path to college and career success.
The conference will be held at the Crowne Plaza Times Square.
SOLD OUT
Come back on November 21–22 and watch the livestream
Discuss the latest research on developmental education and what it means for students

Consider the implications of the research for education policy and practice

Identify how institutional reforms can best address the full range of student needs

Collectively develop a vision for the future of developmental education research and reform
About the Conference Theme
Institutions typically conceive of college readiness in terms of students' math and English skills, placing students who test poorly in these subjects into developmental education courses. But research shows these courses often impede students' academic progress rather than putting them on track to graduate, and they do little to address the variety of other support needs students have. To help all students thrive in college, institutions are beginning to radically rethink how they offer developmental education. CAPR's Reimagining Developmental Education conference will provide a venue for a diverse group of stakeholders to reflect on this progress and consider what further action they can take to support student success.
Sponsored by IES, with additional support from