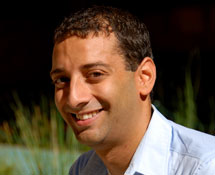 Vikash Reddy
CCRC
Vikash Reddy is a postdoctoral research associate at CCRC. At CAPR, he is involved with the center's national survey of developmental education policies and practices, as well research on alternative placement systems for incoming college students. His previous research at CCRC examined the impacts that state-level performance funding programs have on colleges and universities within their systems. Reddy received his doctorate in education policy from Teachers College, Columbia University in 2016.
Recent Publications:
amazzariello
2017-05-31T18:09:49+00:00
Many postsecondary institutions, and community colleges in particular, require that students demonstrate specified levels of literacy and numeracy before taking college-level courses. Typically, students have been assessed using two widely available tests—ACCUPLACER and Compass. However, placement testing practice is beginning to change for three reasons. First, the Compass test will no longer be offered as of the end of 2016. Second, questions have been raised about the validity of commonly used placement tests. Third, there are emerging discussions about the need to consider other aspects of students' readiness to succeed in college, especially so-called noncognitive skills.
In this paper, the authors discuss the history of college placement testing, with a focus on nonselective colleges. They describe the limitations of placement tests, the consequences of placement errors, and the movement toward changing systems of placement. The use of multiple measures is suggested as an approach that will result in more accurate placement. A typology of approaches to assessment and placement is described, including the identification of individual measures (e.g., alternative math and English tests, noncognitive assessments, and high school transcript information), ways to use them in combination (e.g., waivers, decision rules, and placement formulae), and how colleges might use assessment results in more varied ways (e.g., for placement into different course types or services). Finally, the paper includes a discussion of emerging issues affecting assessment and placement practices.
Download
Related Blog Post
>  View all publications by this author
Recent Presentations:
amazzariello
2017-05-12T18:24:53+00:00
This session included three papers about the use of multiple measures to place students who are entering college for the first time. Presenters discussed the state- and system-level contexts for such reforms, and presented two potential methods for incorporating multiple measures into placement determinations.
Participants
Elisabeth Barnett, Community College Research Center and CAPR
Vikash Reddy, Community College Research Center and CAPR
Vanessa Smith Morest, Norwalk Community College
John J. Hetts, Educational Results Partnership
Download
amazzariello
2017-05-01T18:59:49+00:00
More than half of all students entering community college each year must take one or more developmental courses before enrolling in college level work. Recent research, however, indicates placement systems that rely on a single measure, such as a standardized test score, are referring a substantial number of students to developmental education, even though these students stand a high chance of passing a college-level course. CAPR has partnered with seven community colleges in New York state to test a placement system that incorporates multiple measures of students' academic readiness and compares it to systems that rely solely on placement test scores.
This presentation began with a brief review of prior studies of the use of multiple measures for placement into college-level or developmental coursework. The session then turned to a discussion of CAPR's current study, outlining the process for creating campus-specific placement algorithms. It also looked at some initial data from the study's first semester of enrollment. Finally, this session highlighted some emerging themes from interviews and focus groups conducted at each of the partnering colleges, capturing participants' reflections on both the challenges of implementing a multiple measures framework, as well as the opportunities that have resulted.
Participant
Vikash Reddy, Community College Research Center and CAPR
Download
Conference:
OCTAE Convening for Minority Serving Community Colleges
Date and Time:
November 2, 2016
10:00–10:50 AM
Location:
Washington, DC